Nong Lam University Library is an independent building of 4.800m2 with three floors including a reading room, a self-study room, a book section, a thesis and dissertation section, a Multimedia room and an Internet room.
The library is a center of science, culture and education information for the University. It is responsible for collecting, restoring and supplying materials and information for studying, teaching and doing research to all staffs, lecturers and students inside and outside the University.
With a resource of more than 40.000 Vietnamese and English books including references, course books, advanced books…, more than 20.000 theses, dissertations, more than 100 different newspapers and magazines, more than 500 CD – Rooms, electronic materials and a system of a huge book database restored on the website, the Library has been making an effort to fulfill its role and responsibility. It is really a bridge between learners and a huge knowledge of the human race.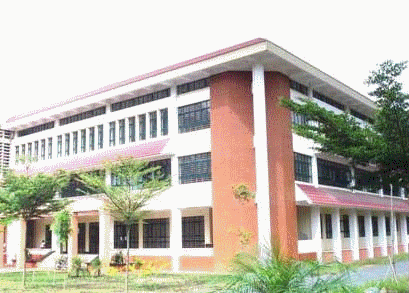 Contact address:
Rang Dong Building, Nong Lam University
Linh Trung Ward, Thu Duc District, Ho Chi Minh City, Vietnam
Tel: (028) -38963351 - 38963337
Email: lib@hcmuaf.edu.vn
Website : http://elib.hcmuaf.edu.vn
Page count: :12469
Created : 08-04-2011
Last modify: 05-06-2018