ASEAN Data Science Explorers (ADSE)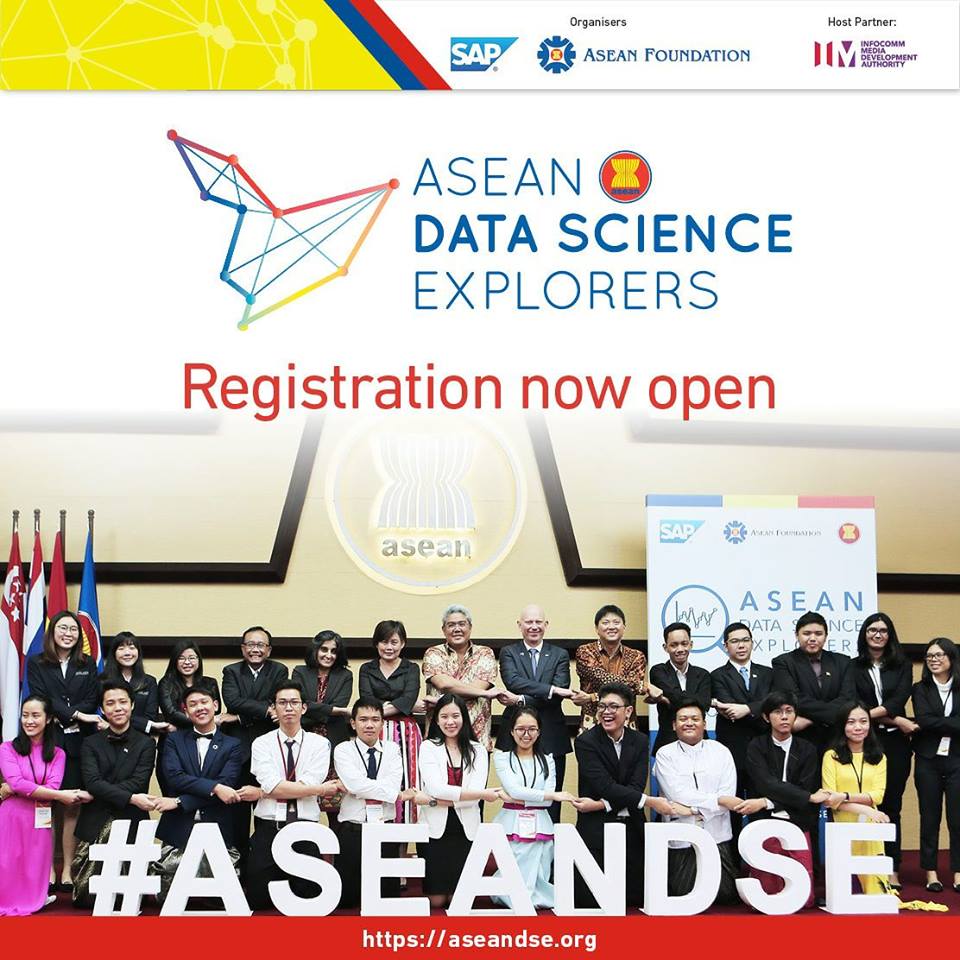 The ADSE competition is data analytics competition which aims to enhance awareness and appreciation of an ASEAN Community among young people through digital literacy intervention. This competition will be run at national and regional levels with the use of the SAP Analytics Cloud. The competition, moreover, is targeting all students with ASEAN nationals studying at a tertiary institution (university, polytechnic, etc.) in ASEAN countries regardless of their level of IT knowledge, to harness the power of data, gain insights by leveraging the SAP Analytics Cloud and deliver ideas or recommendations to relevant ASEAN bodies. Students are basically required to analyse the data pertaining to social and economic issues in ASEAN countries and also related to the following six Sustainable Development Goals:
(1). Good Health and Well-Being,
(2). Quality Education,
(3). Gender Equality,
(4). Decent Work and Economic Growth,
(5). Industry, Innovation and Infrastructure
(6). Sustainable Cities and Communities, and come up with data analytics-based solutions and recommendations to solve the issues.
Deadline of registration: 13th June, 2018
Further information on the competition and registration could be accessed here: https://www.aseandse.org
Page count: :12108
Created : 06-06-2018
Last modify: 06-06-2018