LAUNCHING ERAMUS MUND US + PROJECT
On December 12th, Nong Lam University – Ho Chi Minh City welcomed a European delegation of 5 specialists. The members of Nong Lam University were Dr. Duong Duy Dong, Vice President, Dr.Nguyen Ngoc Thuy – Head of International Cooperation and the Boards of Dean from Faculty of Food Technology and Faculty of Animal Science and Veterinary Medicine.
The purpose of the visit is to launch the scholarship Eramus Mundus + for Vietnamese students. The specialists was hoping that there would be a lot of Nong Lam University to participate in this scholarship.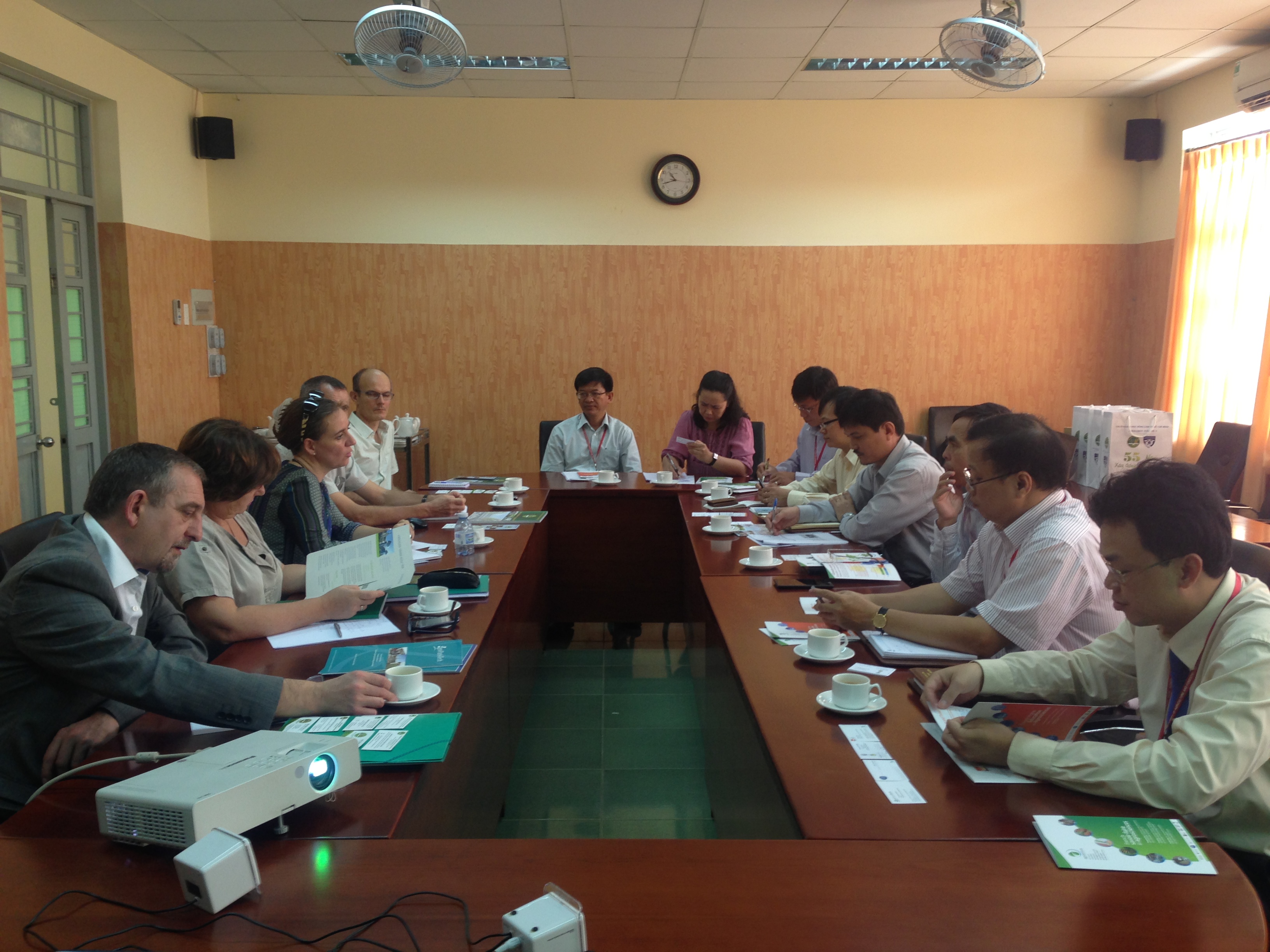 Page count: :330
Created : 20-01-2015
Last modify: 22-01-2015