INTRODUCTION ON NEW COLOMBO PROJECT
New Colombo project will support Australia university students for studying in 38 countries across South Asia, Southeast Asia, North Asia and some countries in Pacific Ocean including Vietnam.
In order to promote New Colombo program, the representatives of Australian Ambassy including Ms. Kim Cleary - Science and Education Counselor, Tran Le Ha - Vice Director of Australian International Education and Assoc.Prof. Nguyen Phuong Nga - Senior Consultant had a meeting with Nong Lam University – Ho Chi Minh City on November 11th.
The members of Nong Lam University – Ho Chi Minh City consisted of Assoc.Prof. Nguyen Hay - President, Assoc.Prof. Nguyen Phu Hoa, Deputy Head of Science Research and Management, MA. Luu Dinh Phuc, Vice Director of Center for International Edcuation and the Boards of Dean from Faculty of Animal Science and Veterinary Medicine and Food Technology.
During the meeting, Ms. Kim Cleary was very interested in the Advanced Animal Science and Veterinary program and Advanced Food Technology program as well as study tour programs and short term courses. She also hoped that there would be many Australian students to apply for those programs in 2015.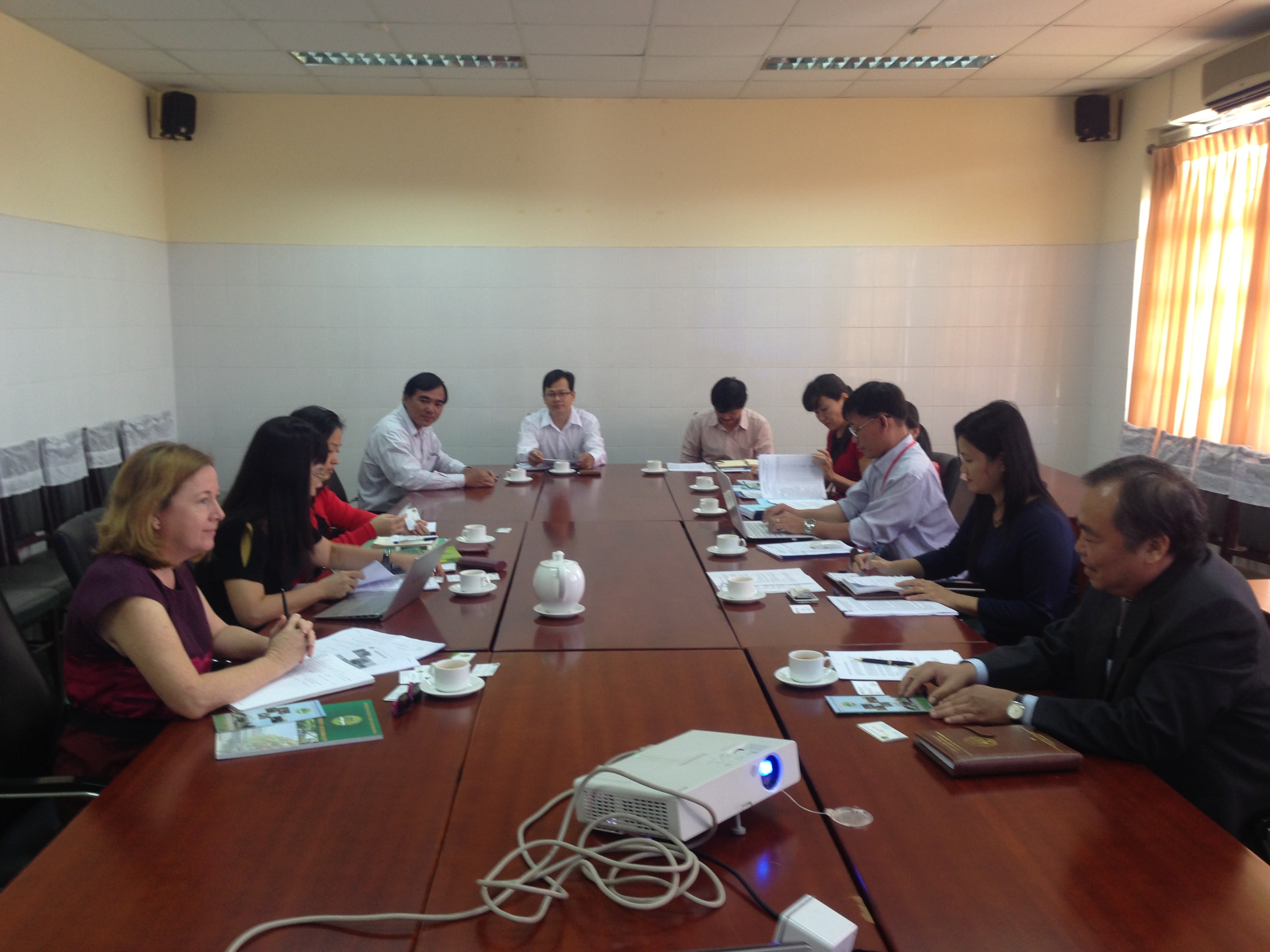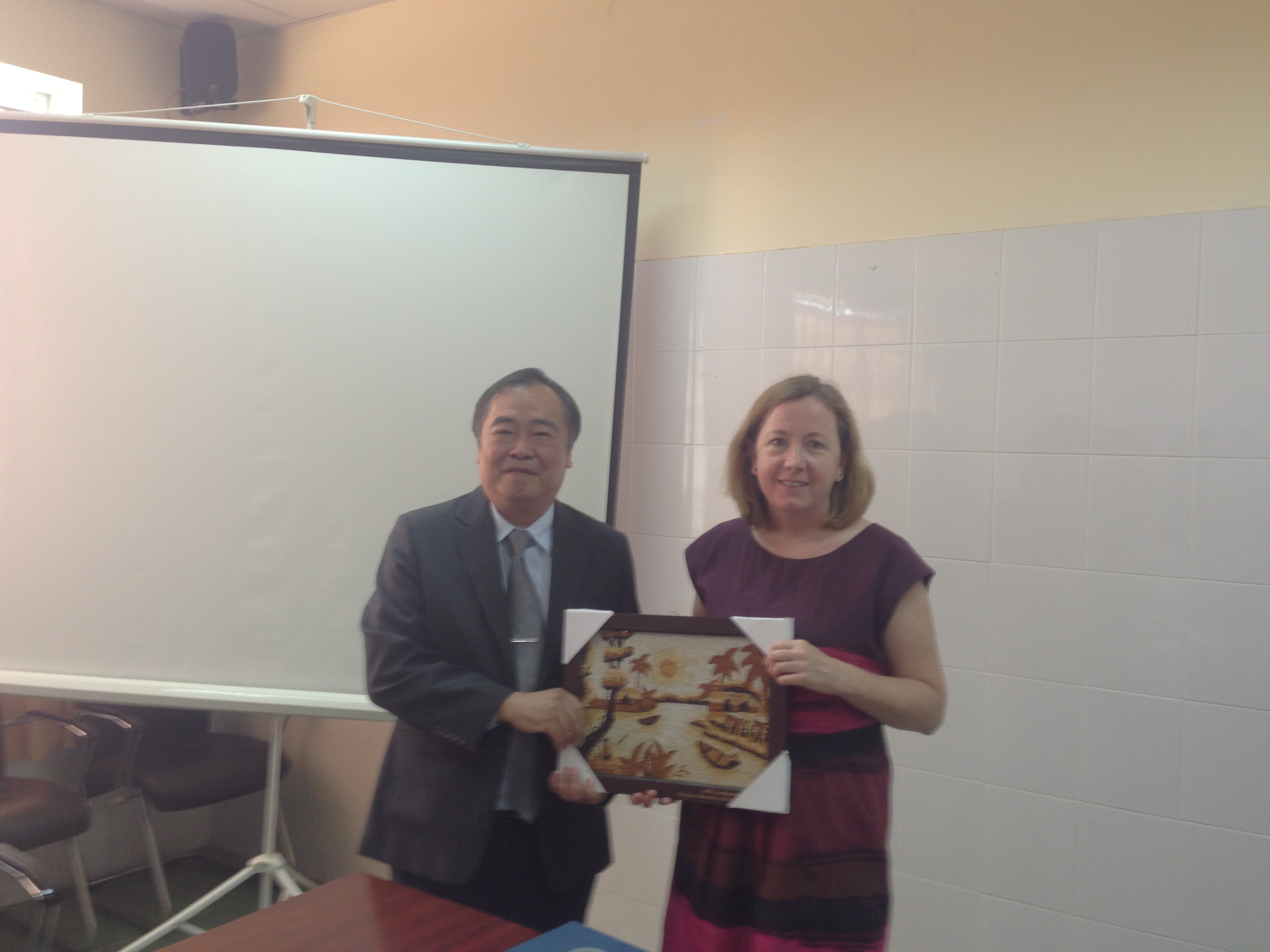 Page count: :345
Created : 22-01-2015
Last modify: 22-01-2015