Delegation of Leuven University, Belgium to visit Nong Lam University Ho Chi Minh City
On May 17, 2018, Prof.Sabine Vercruysse, Coordinator for Higher Education Affairs of International Training Program cum Vice Rector of Group T Leuven Campus and Mr. Wim Polet, Director of the International Office of the University of Leuven, Belgium visited Nong Lam University Ho Chi Minh City. The Representatives of NLU attending the meeting included Prof.Dr.Nguyen Hay, President, Assoc.Prof.Dr. Nguyen Huy Bich, Dean of Engineering and Technology Faculty, Dr.Nguyen Ngoc Thuy, Head of International Cooperation Office and Dr. Le Trung Thien, Lecturer of Food Science and Technology Faculty.
At the meeting, Mr. Wim Polet would like to seek opportunities for international students as well as Vietnam to have the opportunity to learn and exchange each other. Through the 2 + 2 training programs and student exchange, Mr. Polet expressed his desire to bring the international training environment to students of Nong Lam University HCMC and to create a dynamic learning environment and multi-national family.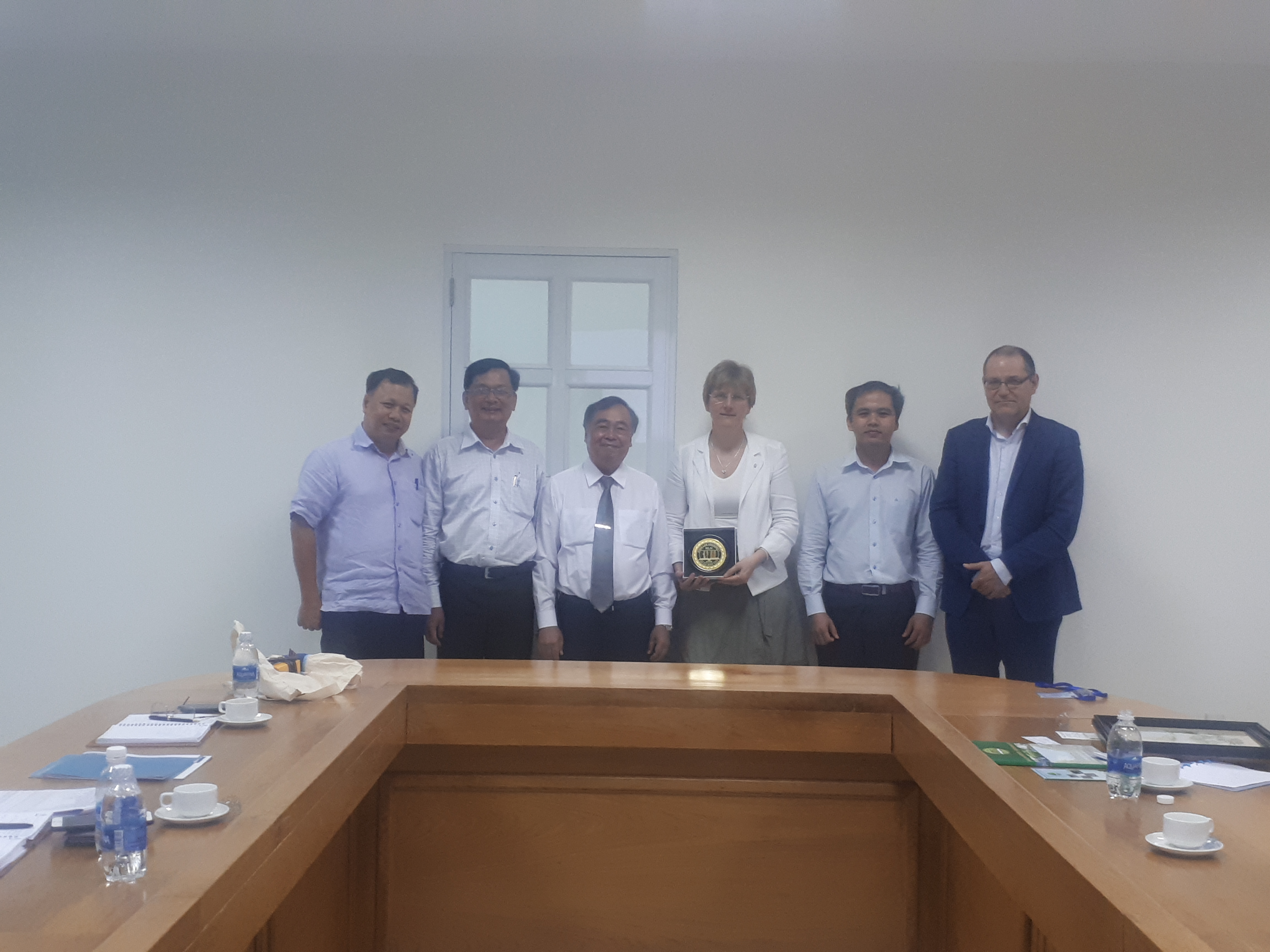 From the point of view discussed, Prof.Dr. Nguyen Hay proposed a cooperation agreement with the Faculty of Engineering and Technology of the two institutions, which could then be combined and developed through other departments and faculties in order to train high quality resources to meet the domestic demand as well as international development.
Page count: :395
Created : 24-05-2018
Last modify: 01-06-2018