International Conference SSNS Project
From September 13-17, 2021, Nong Lam University - Ho Chi Minh City (NLU) successfully organized the SSNS Project International Conference in the online form. Project: "Development of a Training Program for Sustainable Seafood and Nutritional Security" – SSNS ("Curriculum Development for Sustainable Seafood and Nutrition Security" SSNS) was started in 2017 with the cooperation between Faculty of Fisheries (NLU) with Asian Institute of Technology (AIT), Thailand.

Project members in Vietnam include: Can Tho University (CTU), Nong Lam University - Ho Chi Minh City. HCM (NLU) and Institute of Aquaculture 1 (R1A1)

Main content of the project:

· Developing a master's program specializing in Nutrition Security and Sustainable Fisheries to help improve the capacity of member country schools, improve skills and competitiveness.

· Enhancing cooperation and exchange of skills and practical knowledge in related fields between European Institutes and member countries.

· Establishing relationships and cooperation with seafood and aquaculture businesses in the region to train human resources suitable for needs, strengthen capacity for fisheries and aquatic food security.

Some pictures from the conference: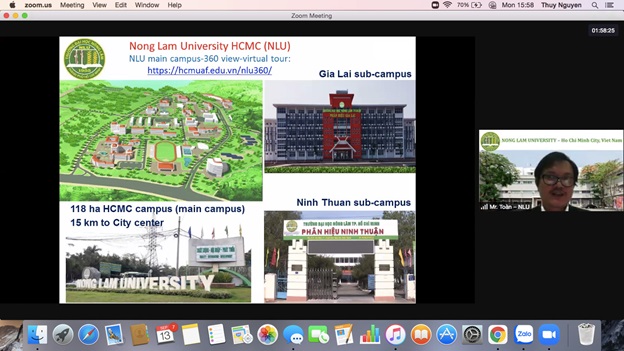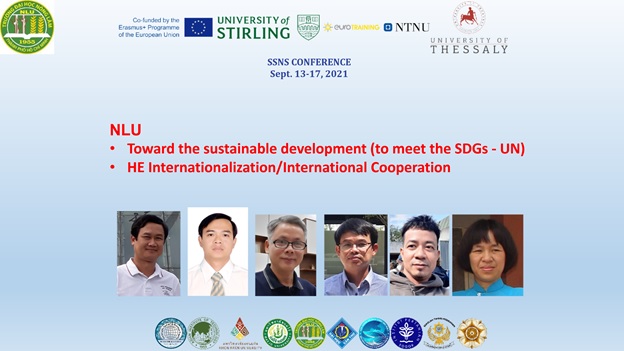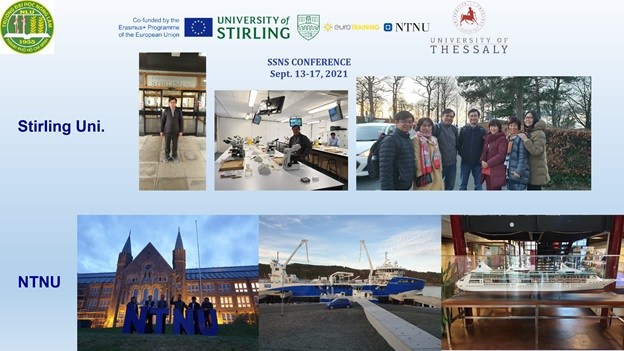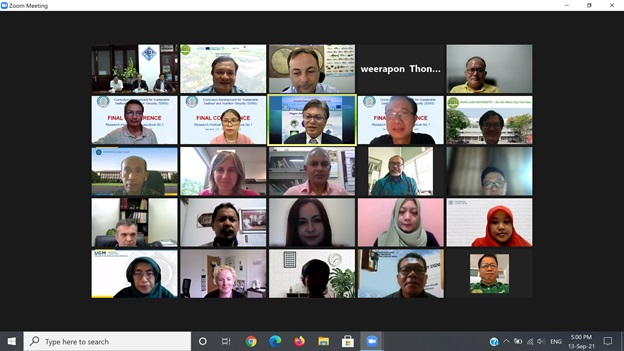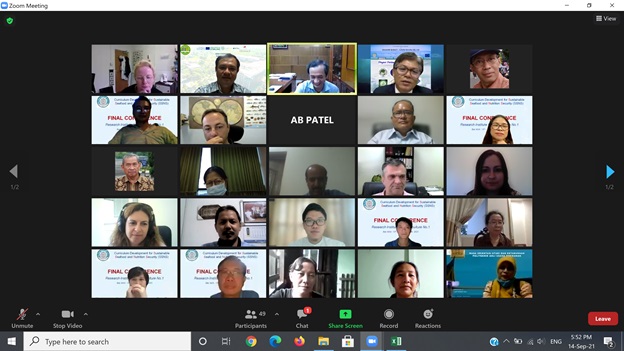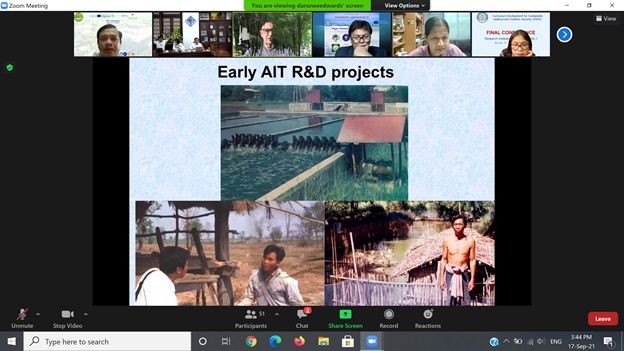 Page count: :742
Created : 27-09-2021
Last modify: